Free shipping in May!
Free shipping in May!
28.04.2017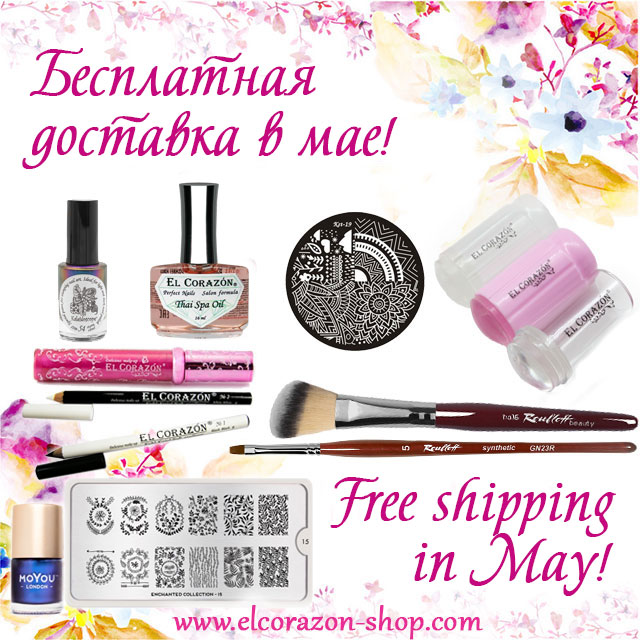 Great news!
Now the shipping is FREE* for all kinds of orders (all brands - El Corazon, Kaleidoscope by El Corazon, Железная твердость by El Corazon, MoYou London, PUEEN, Konad, Milv, Roubloff, VALERI-D, Staleks, Solinberg,Tattoo Gold, Bohema, Flowers, Yi Kou; all kinds of products - cosmetic, stamping goods, nail polishes and etc.)!


*Free International Shipping on orders from 50 EUR (shipping will be automatically excluded from your total check out)
**Special offer starts May 1, 2017 and ends May 31, 2017