Important information
Important information
15.04.2021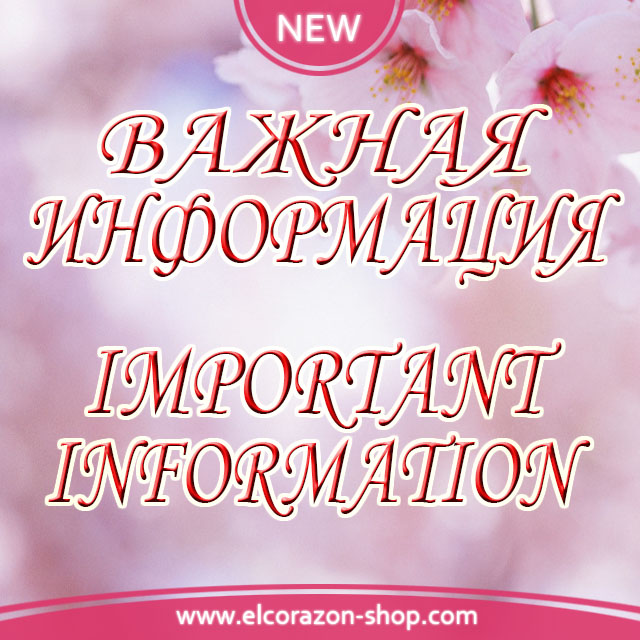 Dear Clients!
Recently, fake news has spread that we are closing and El Corazon is leaving the market.
We ask you not to believe in these gossip and intrigues of competitors !!!
We are working as usual, moreover, we are preparing the release of two new collections in the near future! In our online store, promotions and discounts are held for you every week!
We are always glad to see you in our store at the address: Moscow, st. Kuusinena, 5, entrance №2 (1st floor, door behind the stairs to the right).
Have a nice day!