HITS in nail treatment!
11.08.2020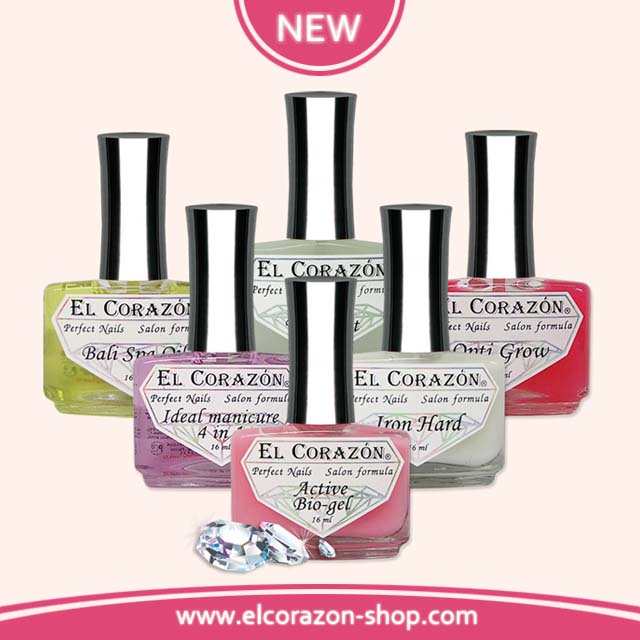 Our HITS in nail treatment!
Impeccable manicure, neat nails - today these are essential attributes of beauty and the key to success. After all, well-groomed hands are the hallmark of a lady, regardless of her age.
It is no secret that after the extension of nails or the use of gel polish, our nails are damaged. That is why it is important to know which products will help preserve their beauty!
Our special strengthening products will help you to restore the nail plate, which can be used both individually and in complex therapy:
El Corazon №423 Base coat "Active Bio-gel"
- The nail will look beautiful and similar to the extended one after the first application. Instant visual effect. But the highlight of this remedy is that it gradually strengthens the nail plate so that it begins to look like an artificial one. But these will be your nails. They will be strong and the nail plate thickened. In essence, the tool is revolutionary and has no analogues. Seaweed extract and chestnut extract activate microcirculation in the nail, which contributes to the thickening of the nail plate. Nettle extract nourishes nails for fast and healthy growth. Vitamin A moisturizes nails, while vitamin C protects nails from free radicals, making them stronger. The product can be used as a base for decorative varnish or as a natural manicure that will heal nails. Bio-gel is easy to apply, dries quickly and gives shine to your nails!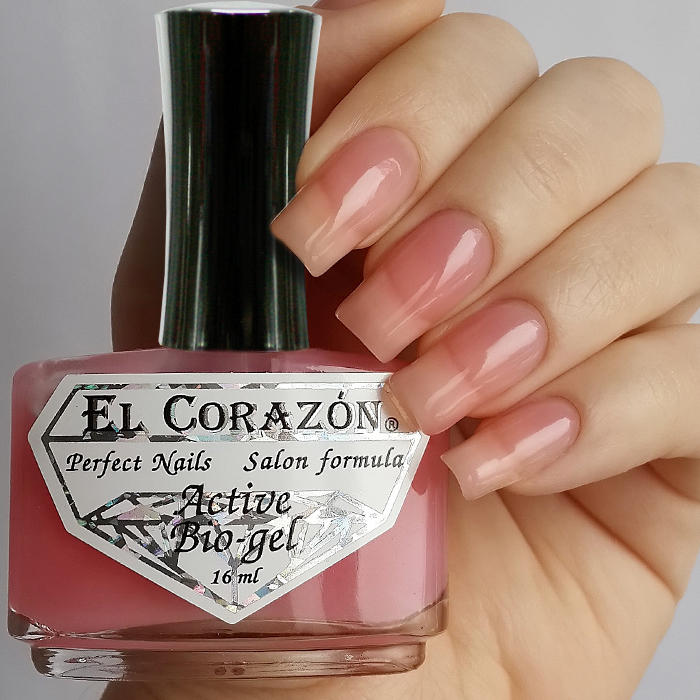 El Corazon №418 Base coat "Iron Hard"
- Restores the nail plate from any condition: severe delamination, also after pregnancy and extended manicure. It can also be used as a base coat for decorative varnishes. Nails stop peeling, become strong. Recommended as the second stage of treatment after basecoat No. 423 "Natural Active Bio-gel".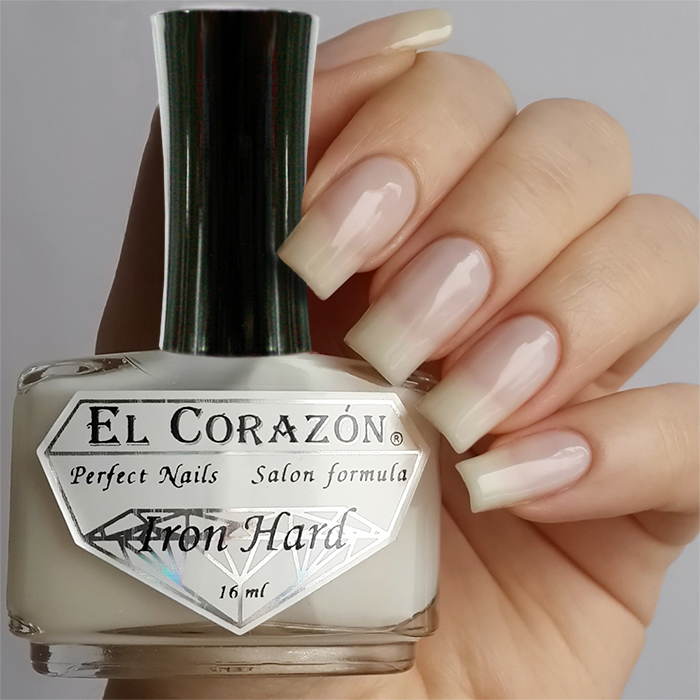 El Corazon №426 Base coat "Diamond Force"
- Diamonds are the girls' best friends! Gives the nails a diamond hardness. Strengthens the nail plate from the base to the tip of the nail, preventing breakage and delamination, nails grow long and beautiful. Contains a proven and effective nail hardener to make nails stronger. It also contains nano-particles and diamonds to increase hardness and gloss. Hypoallergenic. UV absorber - protects nails from UV rays.
El Corazon №432 Base coat "Iron Force"
- A beautiful natural coating that restores the nail plate from any condition: severe exfoliation, also after pregnancy. The optimal concentration of the composition of the preparation gives an immediate effect of "nail tightening" after the first application, and new nails grow strong and healthy.
El Corazon №401 Base Coat "Natural Ocean Pearl Base"
- An innovative leveling base with natural minerals and ocean pearl proteins that strengthens brittle nails along the entire length. Vitamins B5, E, an innovative hydrolyzate of pearl powder, active calcium and pearl minerals delicately fill even the smallest microcracks, depressions and delamination in the nail, strengthening and smoothing it. Acrylates and silicates lengthen the life of the manicure.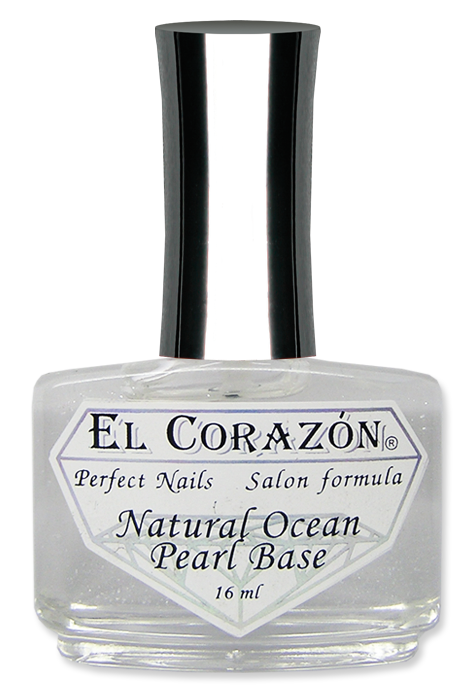 El Corazon №429 Nail booster "Opti grow"
- Extract of chestnut, nettle and seaweed, vitamins A, C and E create microcirculation in the capillaries of the nail plate, as well as moisturize and nourish, which contributes to the rapid growth of a rejuvenated nail. Serine (the precursor of keratin) additionally envelops the nail, intensively nourishing it.
El Corazon №427 Restorer for nails with chitosan "Ideal manicure 4 in 1"
- Eastern sweet almonds, vitamins E, marine chitosan, zinc oxide, citric and ascorbic acids (antioxidants) intensely nourish and prevent aging and cracking of nails. The immunity of nails and cuticles is enhanced, protecting against aggressive biological factors of the external environment. UV filters photostabilize the color of the varnish for a long time.
El Corazon №436 Leveling base for nail polish with succinic acid "Natural strengthener Amber Base"
- The tool fills the smallest microcracks, depressions and delamination in the nail plate, leveling it along its entire length. Succinic acid stimulates the growth of nails, strengthens them and prevents delamination, has a whitening effect.
With constant use, the effect of the drug is enhanced, the nail plate is saturated with the beneficial properties of natural amber.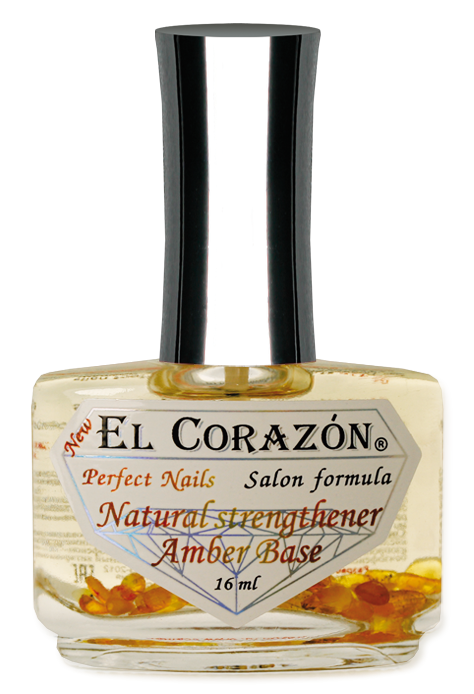 El Corazon №437 Multivitamin SPA serum with amber and medicinal oils for unlined manicure "Amber Spa Oil"
- The tool has a healing SPA effect on the nail plate and cuticle, instantly transforming them after the first application. The natural ingredients that make up the drug are a storehouse of vitamins and minerals. Natural amber helps to strengthen and grow nails, prevents their delamination. Orange nourishes and softens the cuticle, whitens the nail plate and gives it a natural shine. Sea buckthorn has antiseptic and regenerating properties, promotes rapid healing of small wounds and cuts.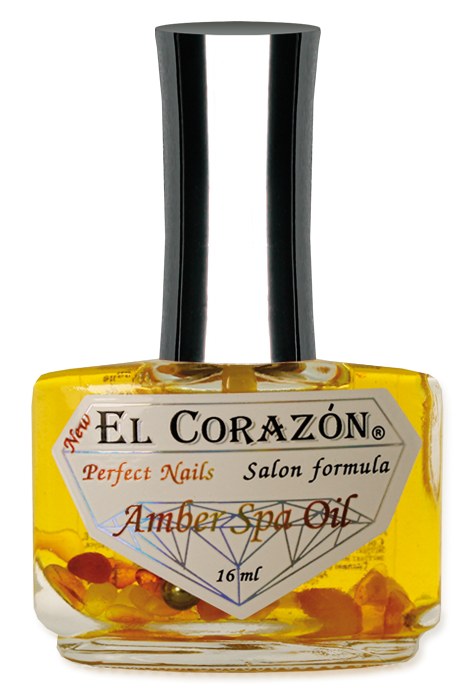 Another reason for thin and uneven nails is a lack of vitamins and minerals. You can find it all in our amazing nail care products!
After all, Well-groomed nails are a prerequisite for a modern girl!