New EL Corazon steamping plates!
New EL Corazon steamping plates!
08.10.2019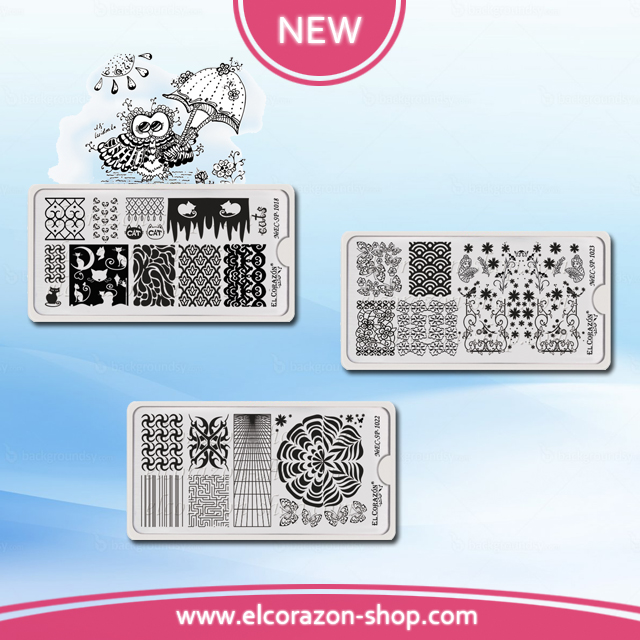 №EC-SP-1018, №EC-SP-102
2,
EC-SP-102
3
!
EL Corazon
stamping
plates are produced in the same factory that produces Moyou London plates. This is a guarantee of the highest quality plates. Clear and beautiful pictures on the plates are perfectly imprinted on the first attempt. This is especially easy to do when using brand Kaleidoscope by EL Corazon Stamping nail polishes and EL Corazon stamps. The images are presented in various sizes and are intended for miniature, medium and large nails. Thanks to the stamping, any girl can independently create the most complicated artistic compositions on the nails.
Have a nice shopping!