New Guasha massage scrapers from natural stones!
20.11.2020
New Guasha face massage scrapers from natural stones!
Guasha is designed to eliminate stagnant energy in the body called qi, which Chinese doctors believe may be causing inflammation. In some cases, it is associated with chronic pain.

With this scraper, the master treats acupuncture points and reflexogenic zones located on the trunk, arms and legs, on the face, neck and head, until the appearance of sha - pronounced redness of the skin up to the appearance of punctate hemorrhages.
Scrapers from Agate
- Agate positively affects the state of the broncho-pulmonary system, activates the body's defenses, improves the condition of the joints, and soothes.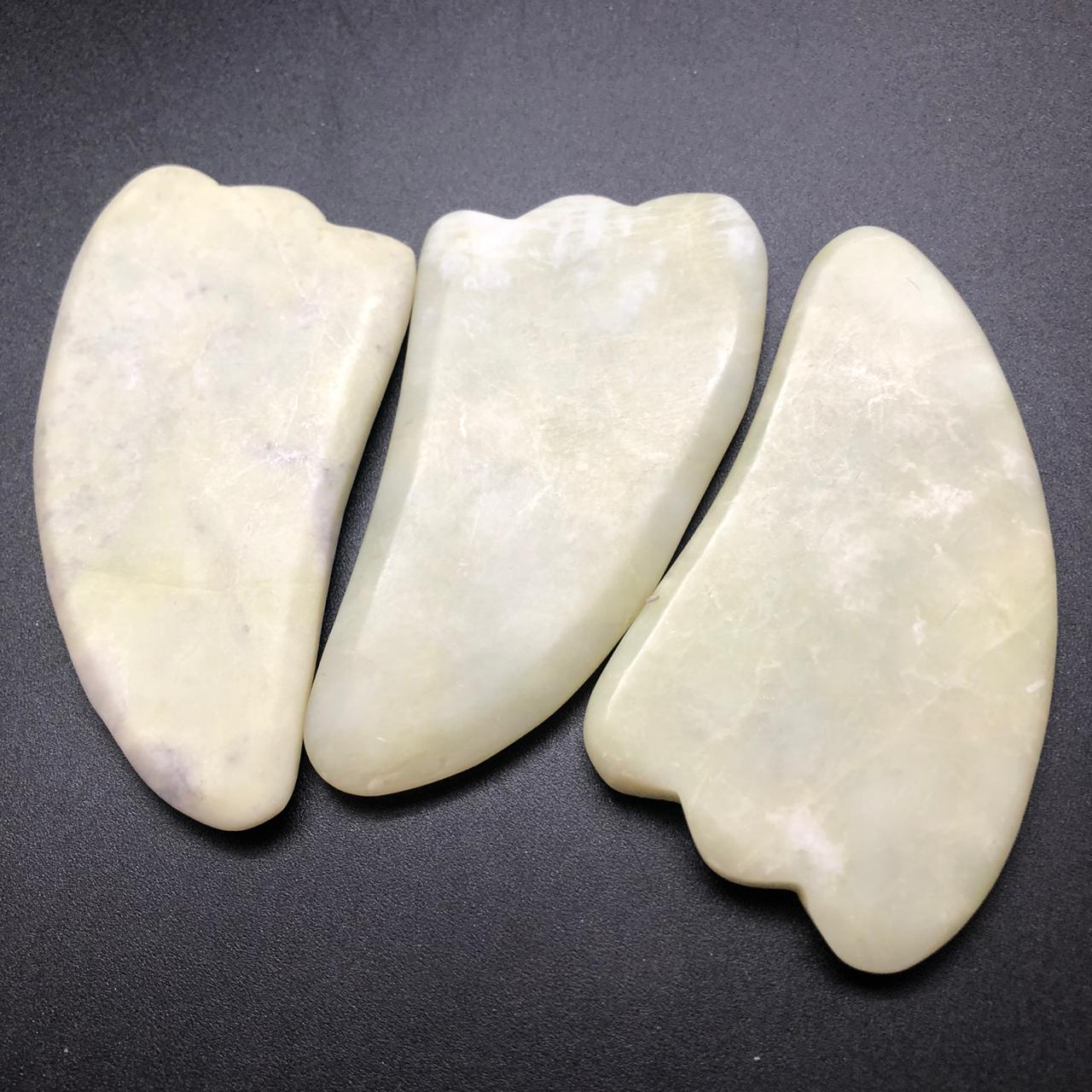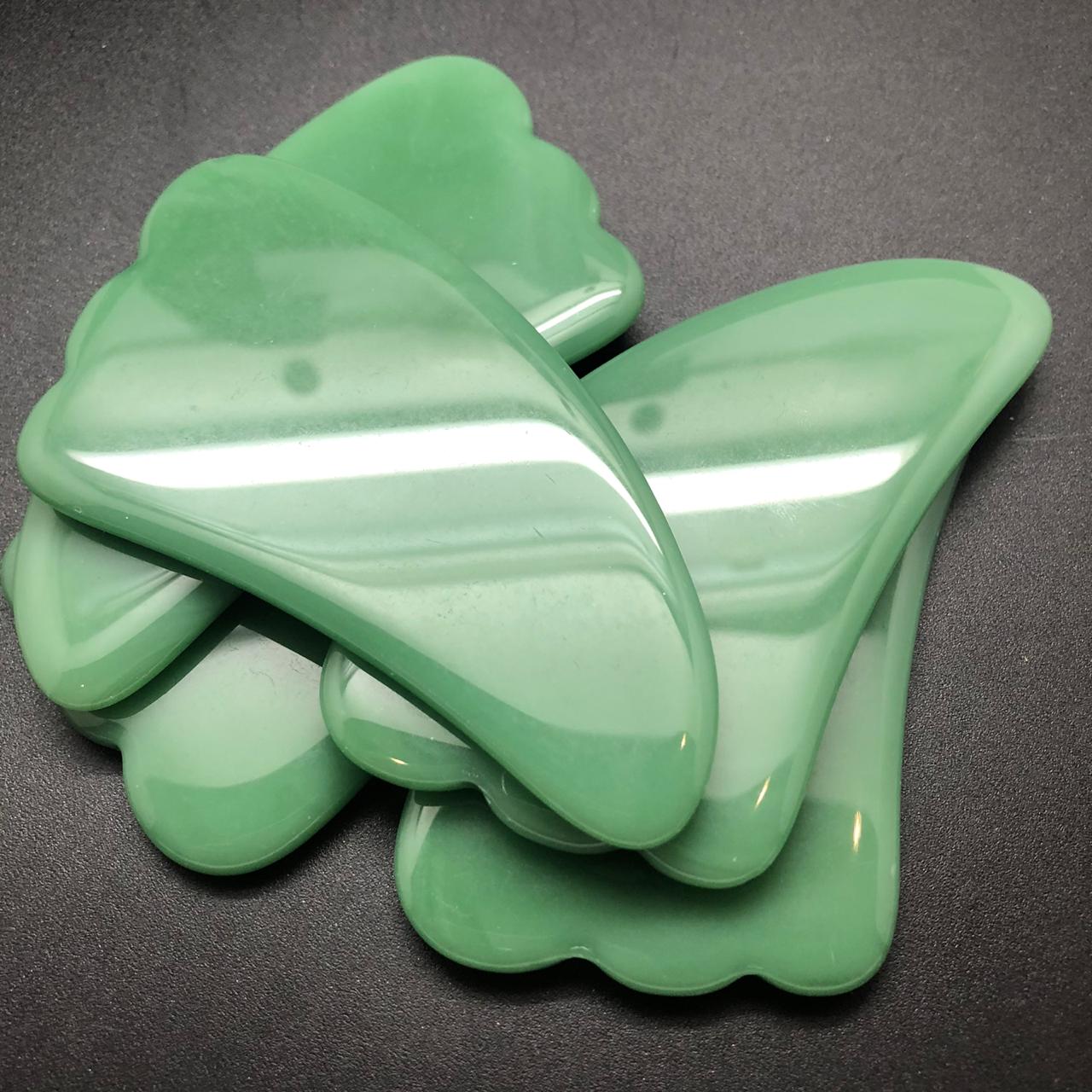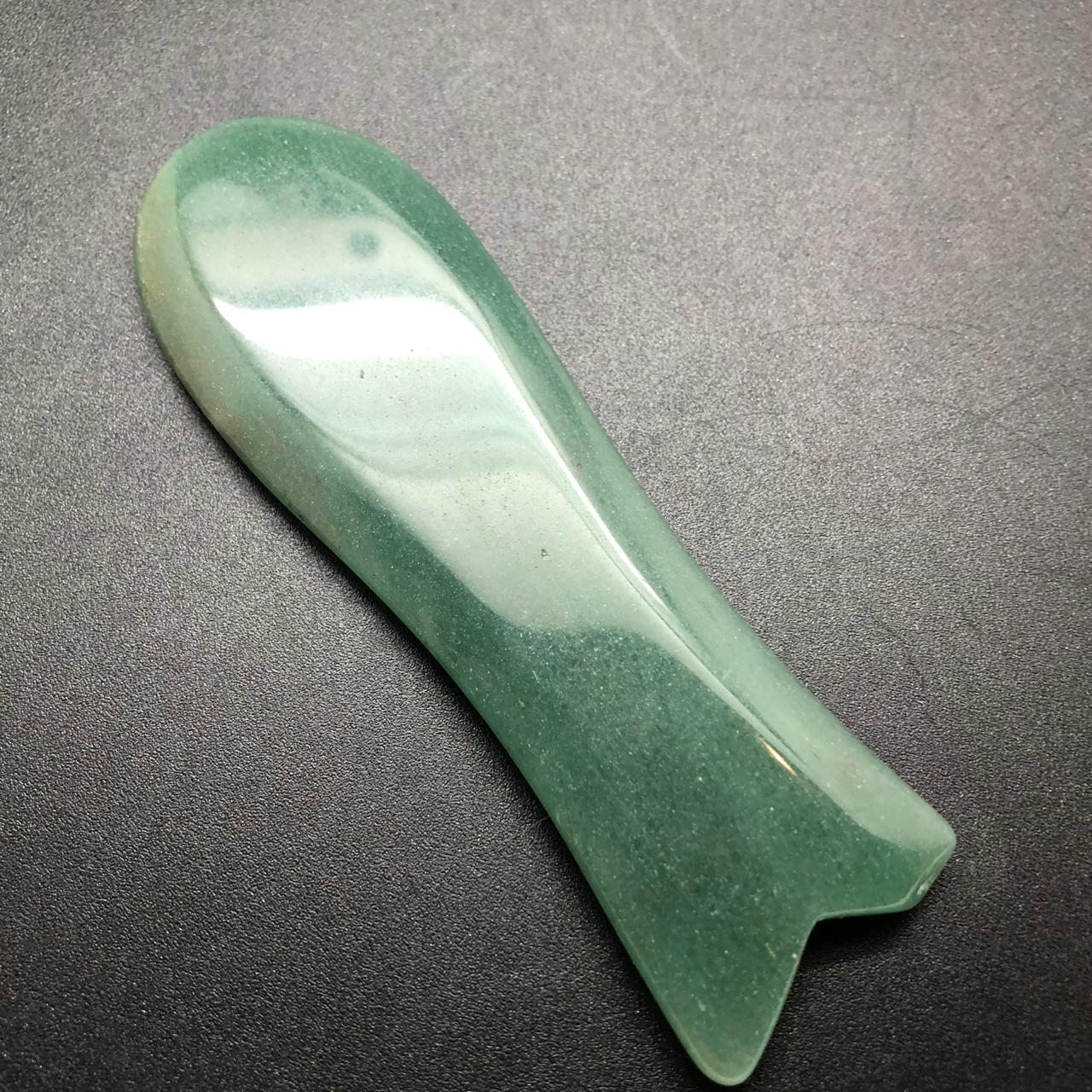 Jade Scrapers
- Jade is highly prized in China, it is considered the stone of emperors, the stone of immortality. Its almost universal healing properties make it very popular for making massage instruments. It is very pleasant to work with jade - it has a high heat capacity and the ability to keep warm for a long time.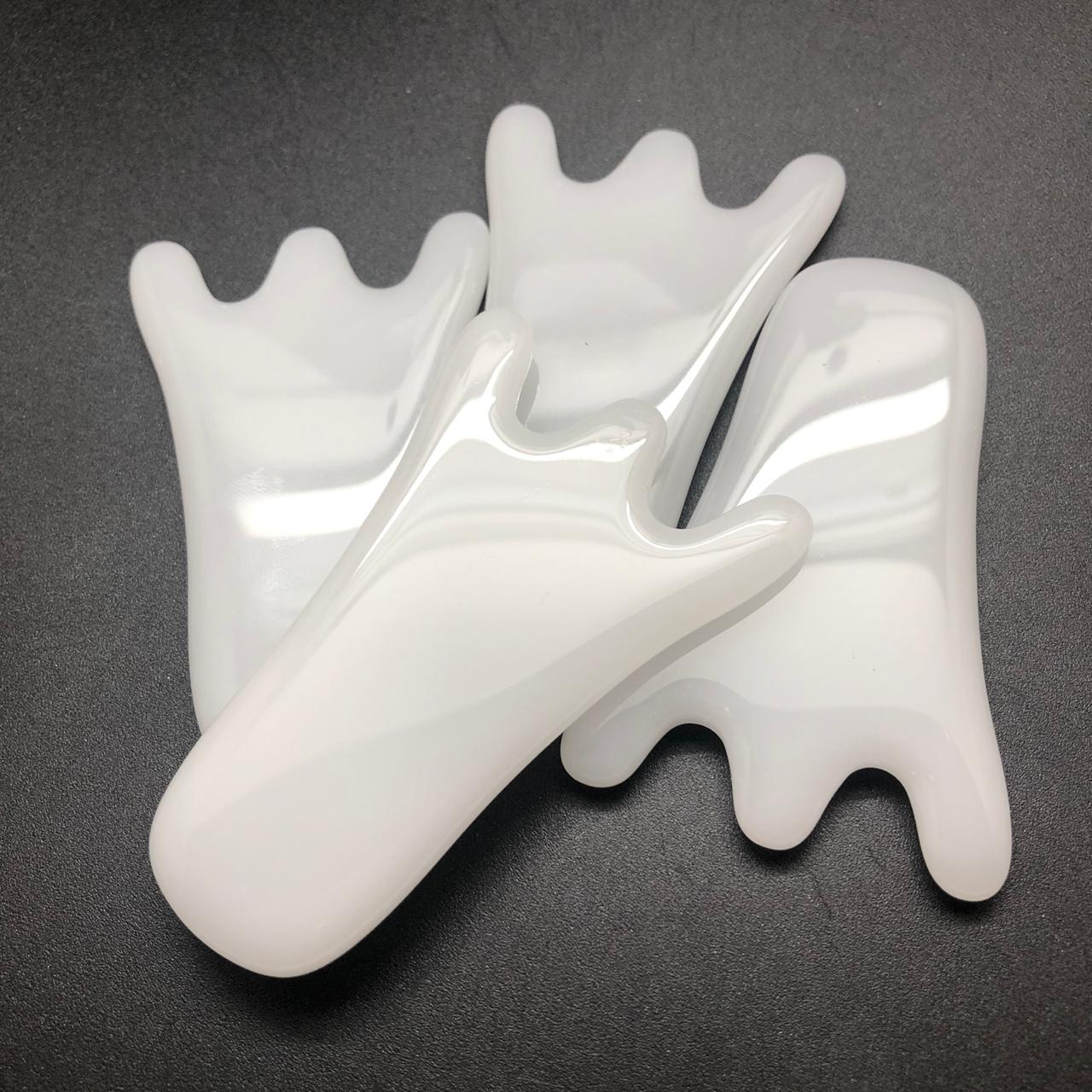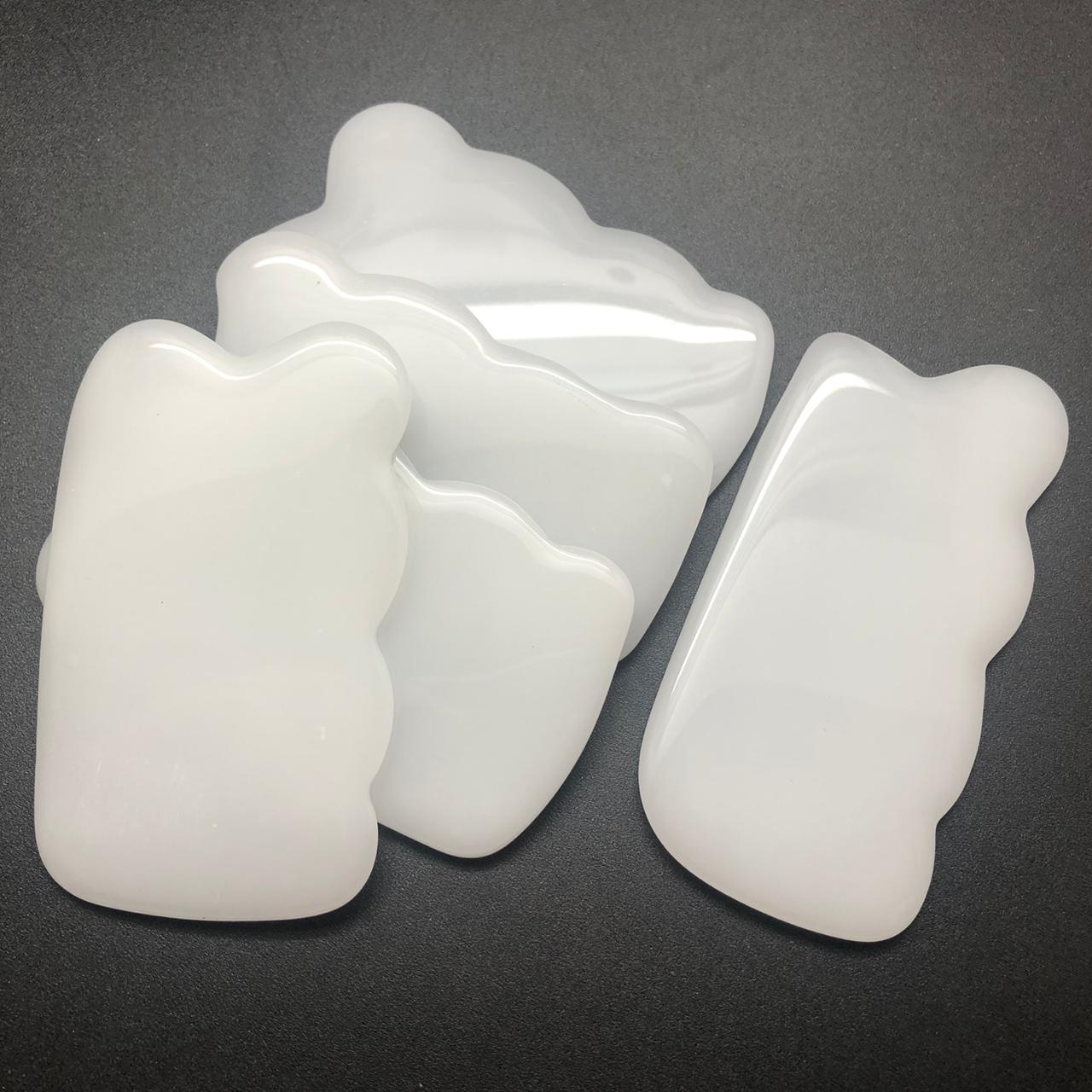 Jadeite Scrapers
- Jadeite is considered a healing stone and has a beneficial effect on the entire body. Lithotherapists believe that with its energetic vibrations, jadeite affects every cell of the body, therefore it is able to rejuvenate the body, as well as raise vitality and heal all internal organs.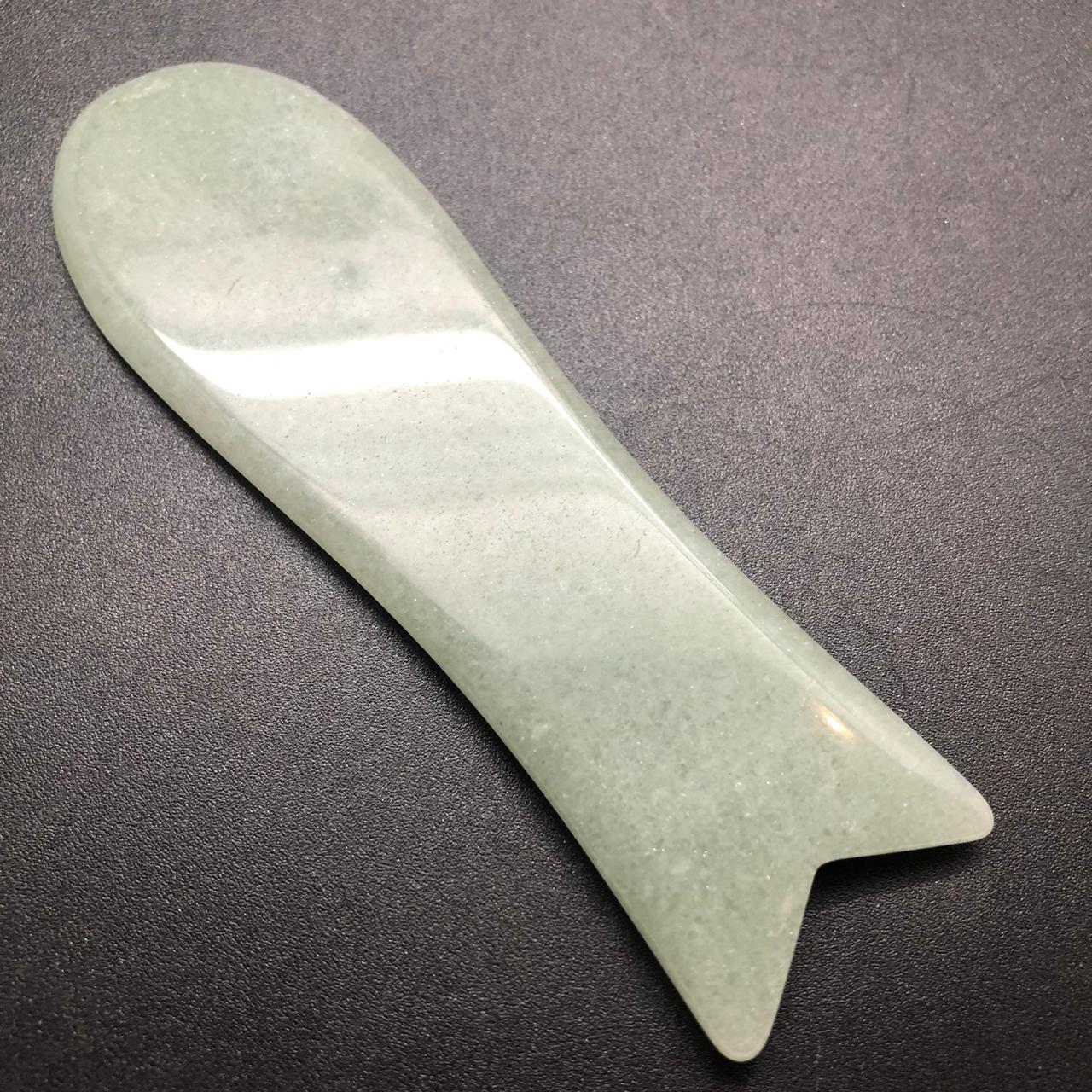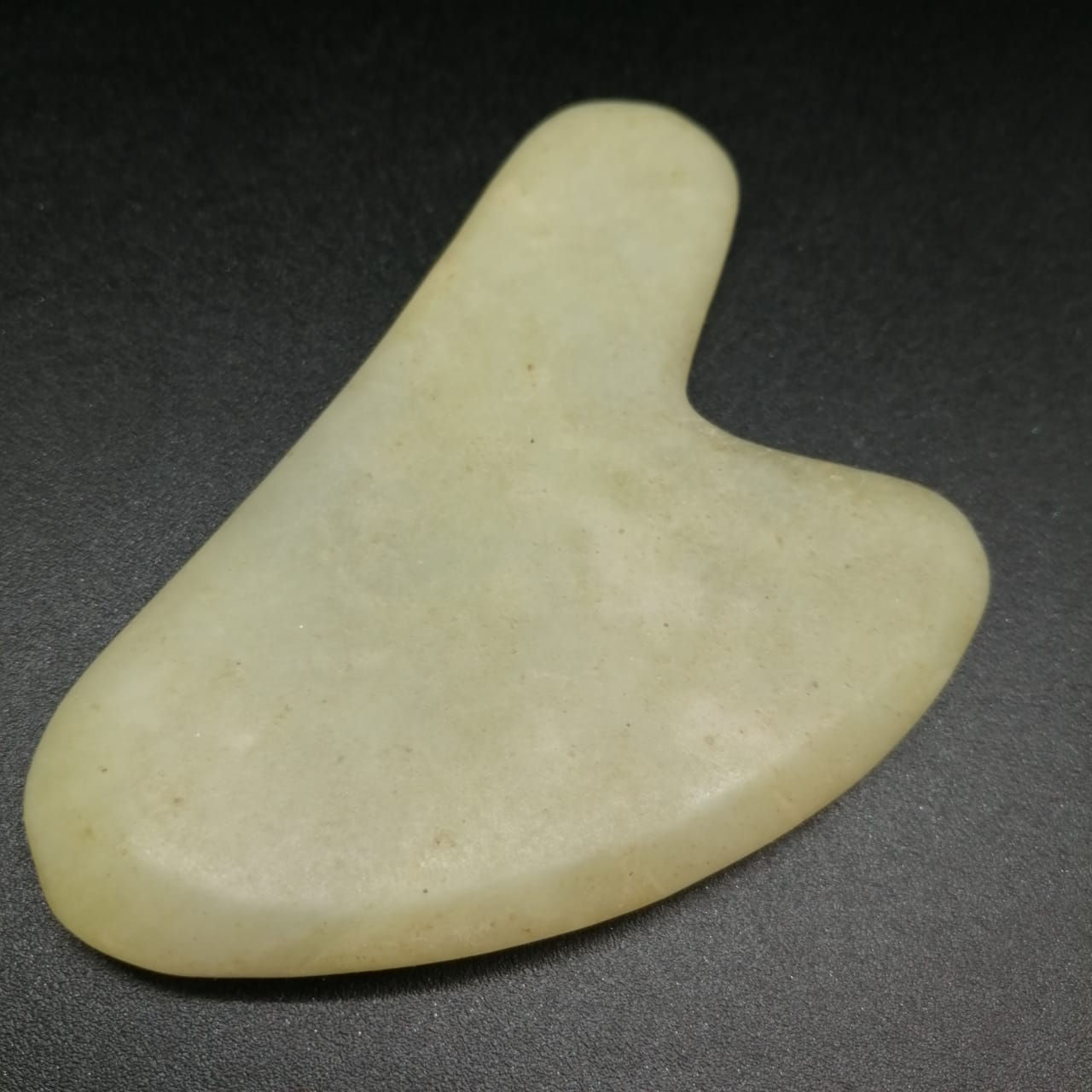 Rose Quartz Scrapers
- The most popular stone in the beauty field. It has a pronounced anti-aging effect: accelerates cell renewal, reduces wrinkles and tightens the skin, eliminates swelling, improves complexion, reduces sensitivity, soothes irritations. A roller massager or quartz scraper prevents inflammation and breakouts thanks to the stone's antimicrobial properties.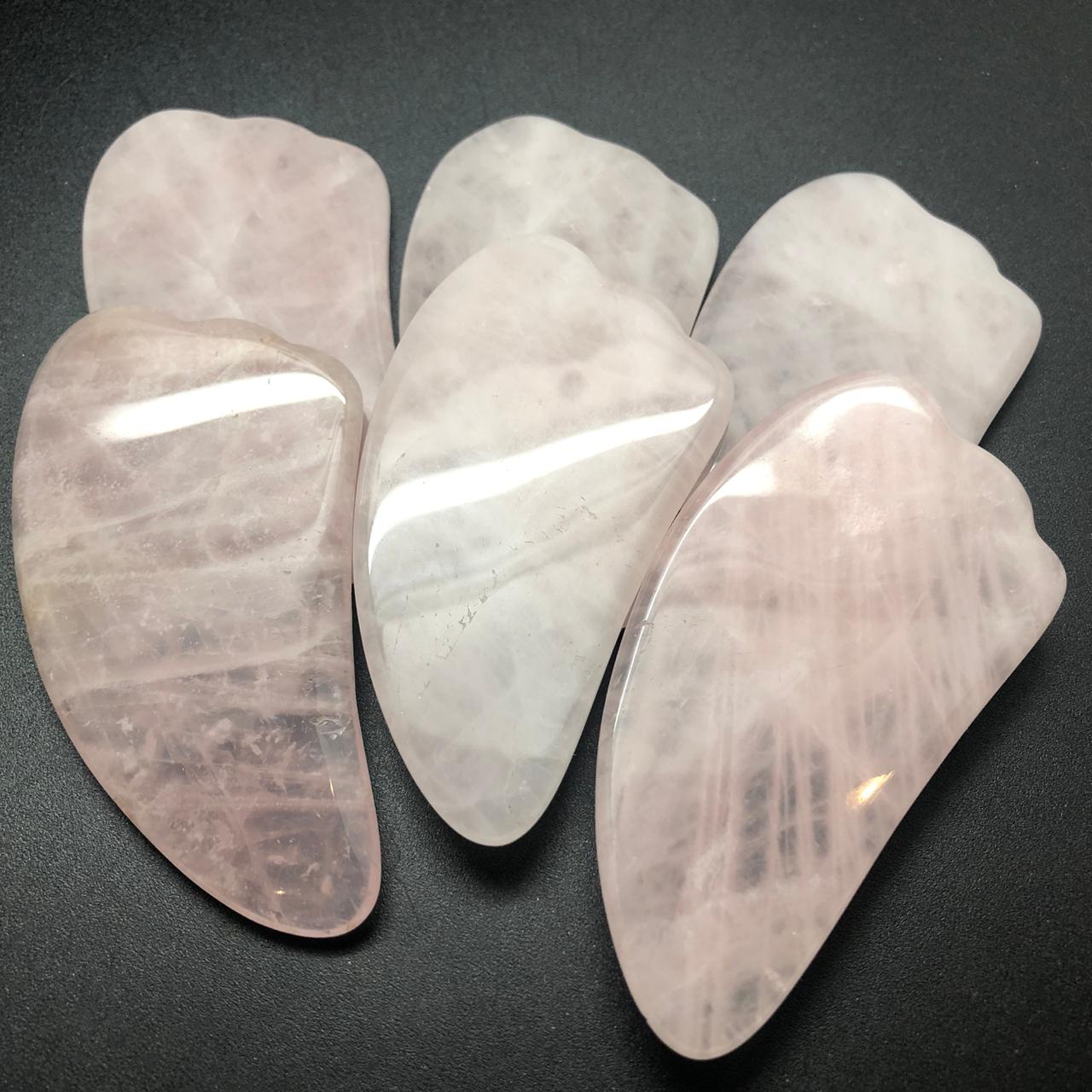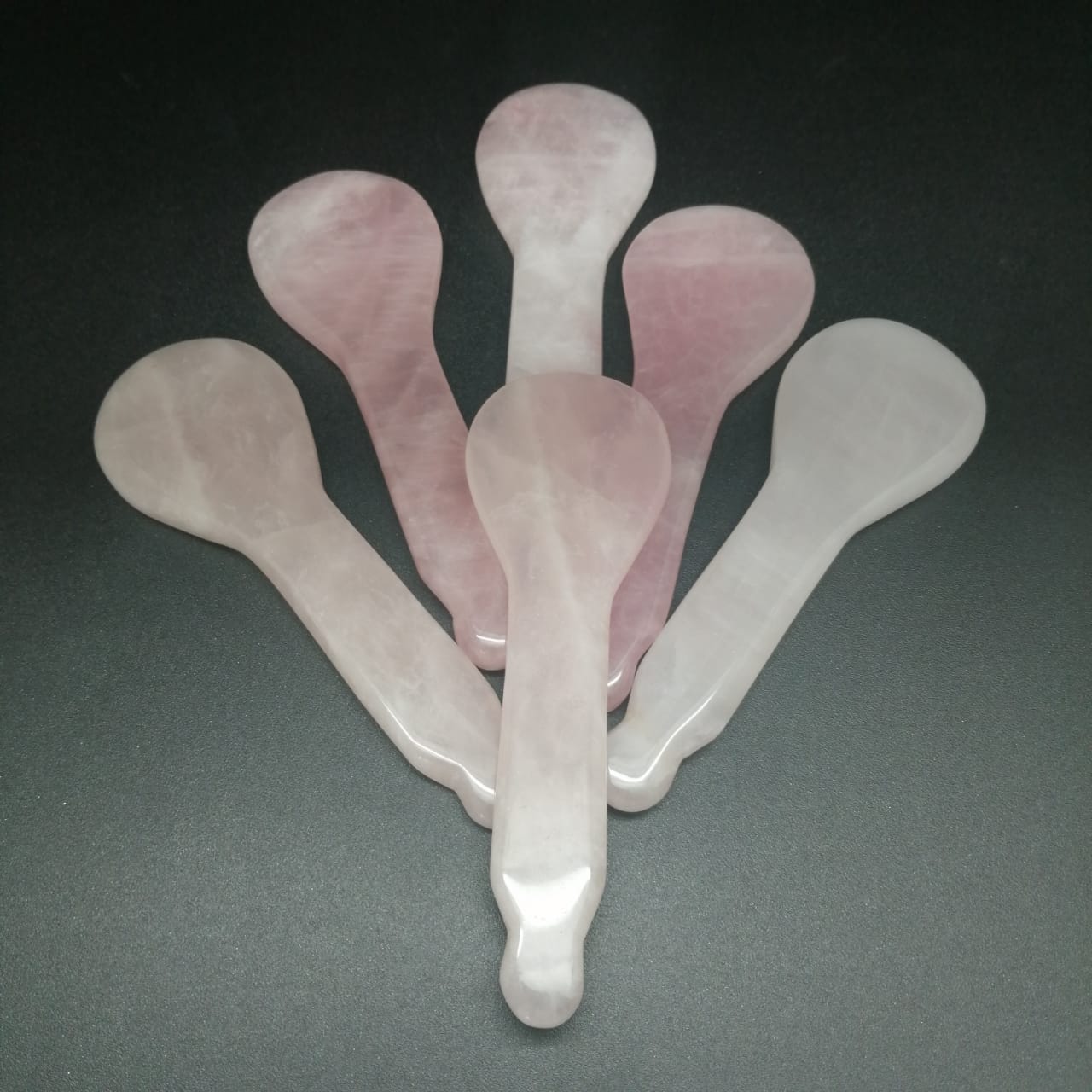 Modern medical knowledge only confirms the benefits of guache. It has been proven that massage with stone scrapers has both cosmetic and health benefits!