New shades of El Corazon Active Bio-ge Cream: 423 / 348-423/353
New shades of El Corazon Active Bio-ge Cream: 423 / 348-423/353
24.06.2019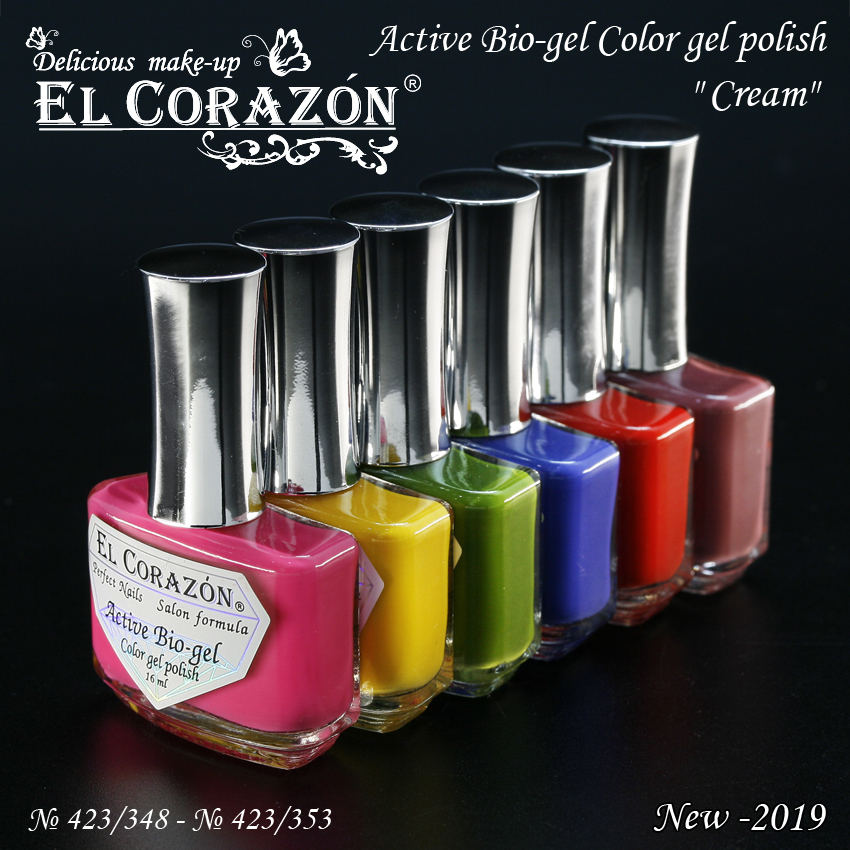 A series of El Corazon Active Bio-gel Cream nail polishes replenished 6 new, bright, ultra-fashionable summer colors: 423 / 348-423/353!
You need only 1 means for obtaining an excellent manicure! Bio-gel, being a medicinal preparation, restores the nail plate from any state and instantly tightens the nail. Bio-gel paints as a varnish, dries quickly and therefore eliminates the use of drying. And finally, bio-gel does not need to be covered with a fixative, the composition of the product allows you to have a beautiful glossy coating that is long lasting on the nails.
The collection "Cream" contains both classic and original colors. By the name of the line of Bio-gels Cream it is easy to guess that they have a creamy texture. Lucky densely and evenly applied from the first layer and after drying give a beautiful glossy sheen. Bio-gels of the series Cream perfectly emphasize the shape of the nail plate and look good on both short and long nails.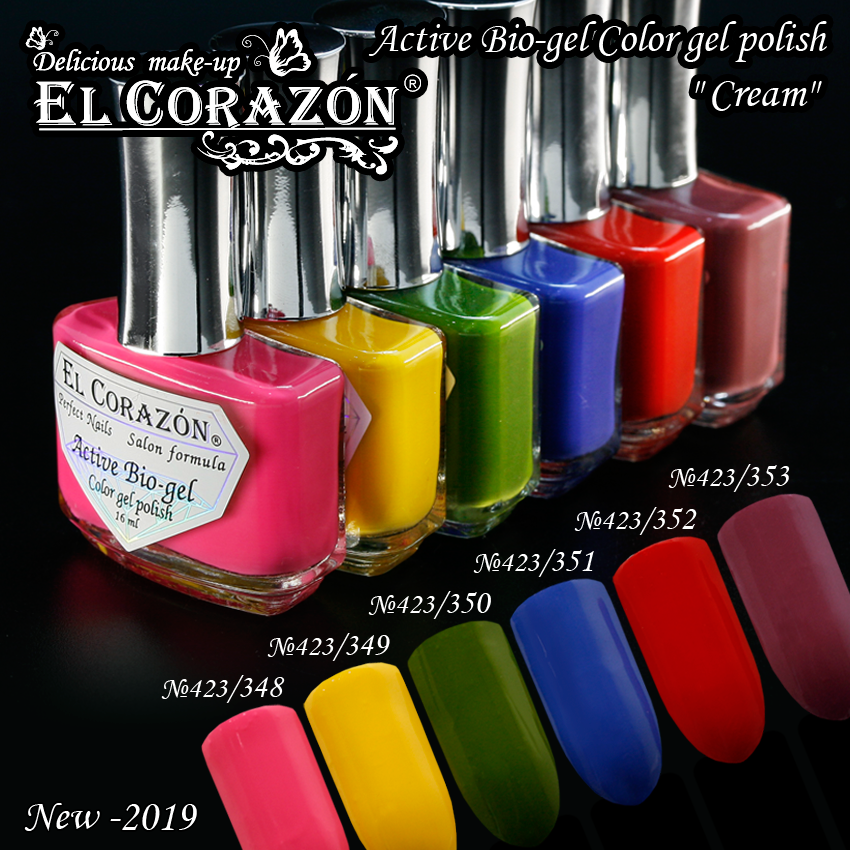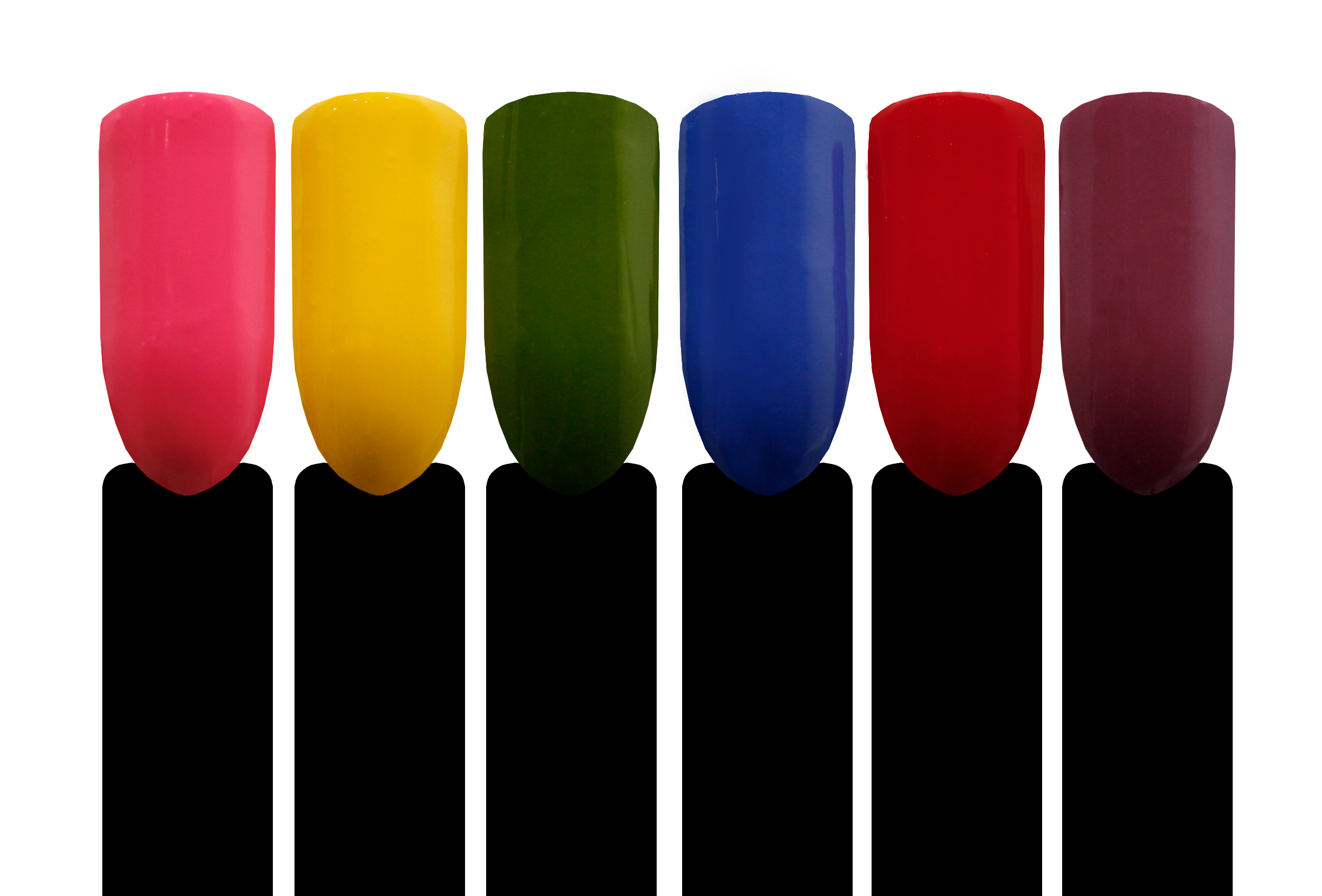 Have a nice shopping!