Stock! 18% discount on everything !!!
25.10.2019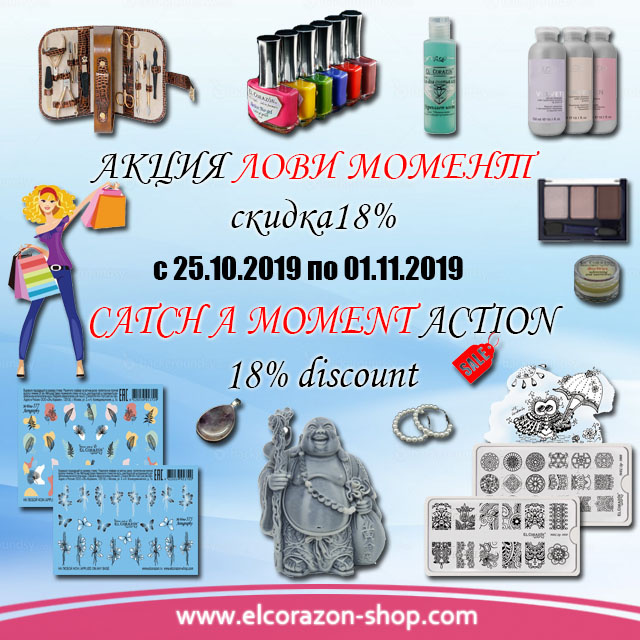 Action "CATCH A MOMENT"
18% discount from 10.25.2019 to 11.01.2019 !!!
We give you a 18% discount on orders from 78$
Attention!
This discount does not apply to the brand Lesly, Moyra and can not be combined with other promotions and promotional codes.

Before payment, wait for the recount order.
Have a nice shopping !!!